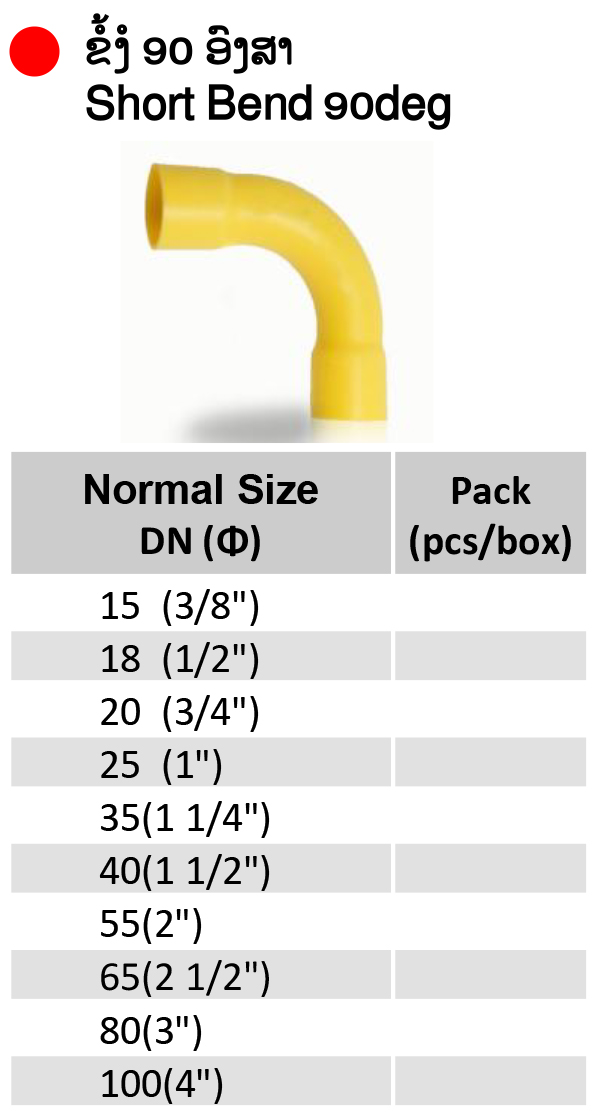 TOYO PVC PIPE FOR ELECTRICAL CONDUIT AND CABLE PROTECTION TIS 17-2532
Straight pipes can be installed in both external and internal wiring systems. The pipe is made of quality grade PVC plastic, resistant to heat and impact. Safe to use with non-flammable properties The pipe surface can be painted over as needed. It enhances the harmony with the surface. to be more beautiful
feature
Made of PVC plastic, polished inside, easy to string, not stuck.
The pipe is thick, lightweight and can be bent as needed.
The external pipe surface can be painted over for long lasting. not easy to fall off
How to use
For use in stringing electrical cables to install electrical equipment
Can be used both outside and inside
advice
Study the usage information carefully.
Pipes and joints should be wiped clean. Before applying the pipe binder
Caution
Do not modify, modify, or misuse the product.
Do not use acidic chemicals. and alkali cleaning
Store in a dry place and out of reach of children
Do not store near heat and flame.