1. TOYO PPR PIPE heat resistant pipes and fittings are made of Polypropylene Random (PPR) type 3 in the latest, modern production lines according to Germany Standard DIN 8077 & 8078 and International Standard ISO 15874 with high quality, durability, wonderful design.
a. Applications:
+ Pipeline for convey and transport of Hot & Cold water, purified drinking water for all type of buildings i.e residential buildings, hospitals, schools, hotels, offices etc.
+ Chilled water network in the Air conditioning systems.
+ Pipeline for transport of oil, aggressive chemical fluid and liquid foods in industrial sectors
+ Pipeline for compressed air.
+ Pipeline in agriculture & horticulture sectors and in irrigation systems.
+ Are a part of building heating system, including floor, wall and radiant heating systems.
b. Advantages:
Here are just some of the TOYO PPR pipes benefits over conventional piping systems:
+ Ability to perform well under high temperature (up to 950 C), high internal pressure resistance (25 atm ~ 25 bar)
+ High impact strength and flexibility.
+ Hygiene and food safety are guaranted.
+ Environment-friendly due to its low thermal conductivity (about 1/200 of metal pipes) for excellent energy saving when transport hot water, recyclable compared to its metal counterparts and it is a non-toxic material.
+ Light weight, easy installation and reliable: fast, simple heat fusion joints produces a uniform weld to guarantee leak-free connections with an equal strength, or even exceeding the pipe itself.
+ Threaded fittings are made of Niken coated brass and are over-moulded which guarantee long service life and good-looking appearance. Especially, contact surface with fluid of threaded fittings are covered by polypropylene which bring ability to promise hygience, food safety and anti-corrosion.
+ PPR Pipe have a wide range of fittings which assures the ability to connect with almost every pipes and equipment in network.
+ Reducing vibrations and noises when there is flow inside.
+ Resistant to a wide array of chemicals.
+ High resistant to corrosion; and non-scaling.
+ Inside and outside wall of products are smooth, low flow resistance, and nice appearance.
+ Very long lifetime with a guaranteed service life of over 50 years.
2. Image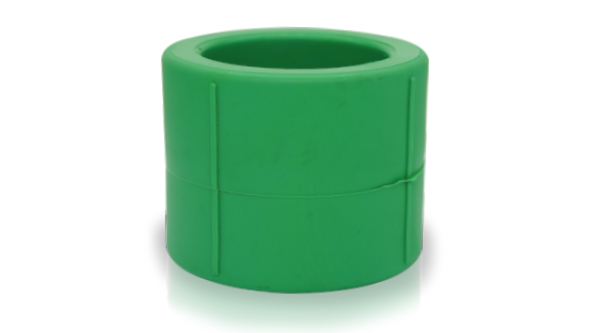 3. Detail of Drawing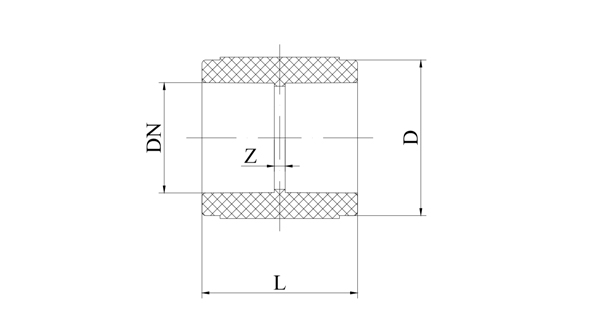 4. Technical Parameter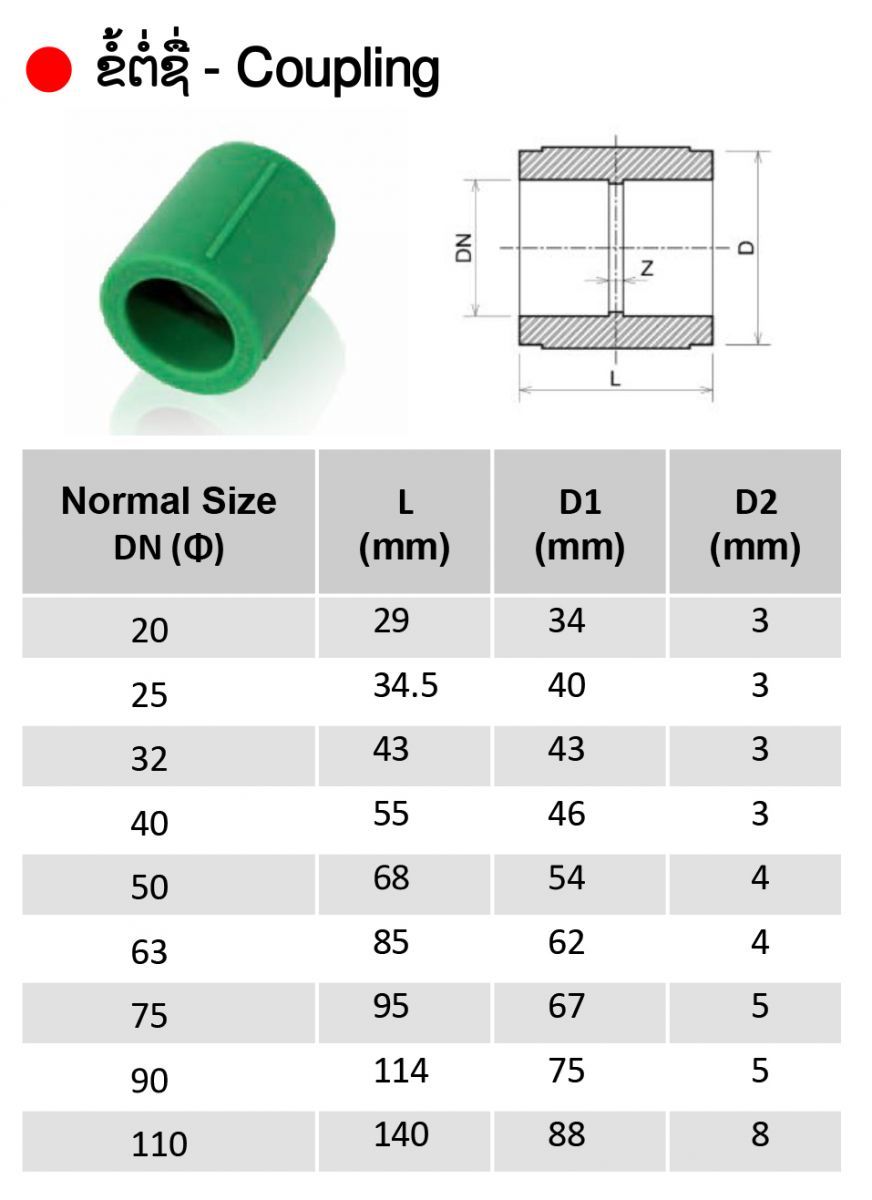 5. TOYO INDUSTRY LAO FACTORY SOLE., LTD